Innovation Starts Here
At Lancaster General Health, we believe health care extends far beyond the office visit.
That is why our curriculum takes community medicine principles and expands them to a broader systems level to promote more effective health-care delivery. This will be key to your training as a family physician.
Our residents are given the opportunity to develop, expand and implement their own ideas about community medicine and service, as well as population health, throughout the three years of residency.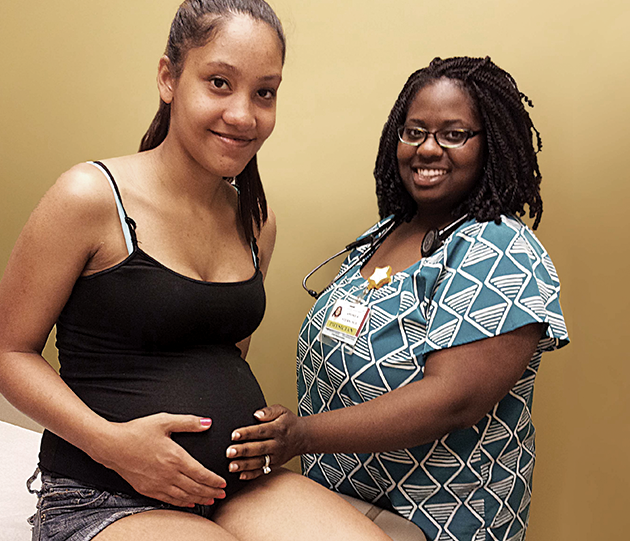 Longitudinal Training CREATING A STRONG FOUNDATION
In addition to the block rotations, residents have ongoing training in the following areas:
Addiction Medicine
Centering Pregnancy (group prenatal care
Dermatology
Didactics
Integrative Medicine
Narrative Medicine
Osteopathic Medicine
Point of Care Ultrasound
FIND YOUR SPECIALTY Areas of Concentration
Residents have the option to focus on particular areas of interest.
An area of concentration (AOC) requires at least 200 hours of dedicated training to further develop skills.
We offer the following AOCs:
Academic Medicine
Addictions Medicine
Adolescent Medicine
Genomics
Geriatrics
Global Health
HIV Medicine
Integrative Medicine
Medical Leadership/ Practice Management
Medical Spanish
Obstetrics
Osteopathic Medicine
Palliative Medicine
Population Health
Research
Rural Health
Sports Medicine
Urban Underserved
Women's Healthcare
Innovative Training Opportunities Community Medicine & Population Health
Community medicine has always been a fundamental educational experience for residents at Lancaster General Health. The concept that health care extends far beyond the office visit remains a core tenet of our educational mission. Now population health is taking community medicine principles and expanding them to a broader systems level to promote more effective health-care delivery. Both play a key role in residents' training as a family physician.
Care Connections
Care Connections is our health-care delivery model for persons with complex health and social needs. It is an innovative, intensive, holistic and multidisciplinary primary care medical home, and one way Penn Medicine Lancaster General Health is transforming health care. The program began as a pilot within the Lancaster General Hospital Family Medicine Residency Program, and grew from 40 to more than 700 patients. All residents have a chance to rotate through Care Connections during their Community Medicine Rotation and can do a month elective at Care Connections.