Get Out and Explore
There's always something to do in and around Lancaster County. Here are a few of our local favorites.
A U.S. News Best Place to Live Arts, Culture & the Outdoors
The city is a hub for culture, art, and theater.
From small local shops to the outlet malls such as Tanger Outlets, there are many places to browse and shop.
If you live downtown, you are just walking distance from the Fulton Theater, Lancaster Museum of Art and the independent movie theater Zoetropolis.
If you love sports, Lancaster is home to a professional baseball team, the Lancaster Barnstormers. The team plays at Clipper Magazine Stadium, just two blocks from Lancaster General Hospital.
Want to get outdoors? Our residents and faculty are very active and there is no shortage of outdoor activities in Lancaster.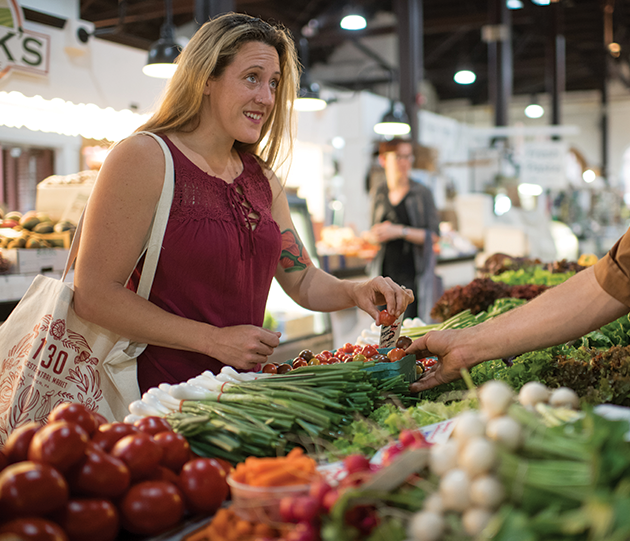 Our Favorite Eateries The Local Food Scene
Lancaster's historic downtown has many locally owned cafes and restaurants surrounding Penn Square, the center of the city.
Visit the oldest, continuously running public farmer's market, Central Market, for fantastic food, local produce, souvenirs, and handmade goods. Open Tuesdays, Fridays, and Saturdays.
Our favorite coffee shops include Mean Cup Coffee, Passenger Coffee, Square One Coffee Roasters, and Prince Street Café.
There are also many stores to satisfy your sweet tooth. Definitely check out Lancaster Cupcakes and try some stroopies at The Lancaster Sweet Shoppe.
There also many amazing creameries in the county that we love to frequent including Pine View Dairy, Strasburg Creamery, Fox Meadows, and the Jigger Shop.
We are very lucky to have a wide variety of fantastic and diverse restaurants. Some of our favorites include Chellas Arepas, Himalayan Grill, Callaloo, Taj Mahal, Chili Szechuan, Rachel's Cafe & Creperie, Luca, and so much more.
For drinks we also have some great local breweries such as Lancaster Brewing Company, The Fridge, The Taproom, Spring House Brewing Company, and the newest one in town is Our Town Brewery. Tellus360 is also a place we hang out to unwind and listen to live music on the rooftop terrace.